STRAIGHT FROM THE TREE TO YOU
A unique process. Sustainably and exclusively harvested in the spring.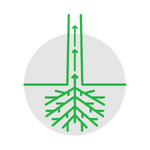 1. Creation
In fall, the arrival of cold weather causes the maples to draw water from their roots to extract nutrients and minerals they need for their hibernation through the winter.
2. Sourcing
During the spring freeze/thaw period, also called the sugaring-off season, the naturally filtered and fortified water has served its purpose and flows out from the tree. That's when our qualified maple growers carefully source the water through a tap without harming the tree.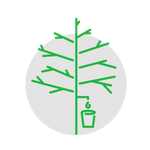 3. Filtration
The water flows through the tubing to the pumping station. Mechanical filtration and quality control are performed to select the best quality water.
4. Bottling
A pasteurization process is used to completely eliminate impurities. We keep only the best of what maple water has to offer: the minerals, electrolytes, and natural flavour.
The maple water is bottled and packaged in controlled conditions using carefully chosen equipment to protect the product's full flavor and freshness.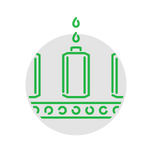 5. Hydration
Maple 3 maple water has a deliciously refreshing mouthfeel. Maple water can be used at anytime during the day: during your workout, to mix in cocktails and even to add to your smoothies. Low in calories, take advantage of its unique taste and high quality naturally occurring sugars.
Reconnect with nature
Protecting and preserving our forests everyday