Maple 3 Story
In spring 2009, Stephane was walking on his land tapping maple trees and getting ready to produce maple syrup. Exhausted and dehydrated, he took a sip of maple sap from the ice bucket that was flowing out of a maple tree.
After recovering quickly, he wondered why such a wonderful resource had never been shared with the world before. After few years of R&D to master this emblematic natural resource, the first maple farm in the world fully dedicated to the production of maple water was inaugurated. 
In addition to its delicious refreshing taste, maple water contains 46 bioactives elements including minerals and electrolytes coming straight from the filtration made by the roots of the trees. We chose nature as our lab and Maple 3 maple water is now enjoyed all around the world!​​
YOUR MANDATE
--
INSTAGRAM PUBLICATIONS
On August 11, 2021, you will be asked to post: 1 carousel of 2 images on your FEED Instagram (at least one of them must include you in the image) 4-5 photos on your Instagram STORY During this campaign, your mandate will be to show how Maple 3 products are a perfect hydration option for a healthy, active lifestyle. You will also need to tag Maple 3's partner, Érable du Québec (@erableduquebec) .
--
HOW TO INTEGRATE THE MAPLE 3 PRODUCTS
All content must be taken from outside. Maple 3 products should be clearly visible with the label facing the camera.
PUBLICATION CRITERIA
--
1 carousel publication of 2 photos on your FEED

Your post MUST be in a carousel format containing 2 images. At least one of them should include you in the image. We want to see your face!

First image: This should put pure maple water (1L) from the front during a sporting activity (outdoors, for example).

Second image: This one should put the sparkling maple water of your choice beforehand during a social activity. You can consume it in cocktails or as is!

IMPORTANT: Maple 3 sparkling maple water should not be consumed during sport. Drink it instead during a social activity, to accompany a meal or as a cocktail.
--
4-5 images in your STORY

featuring pure maple water AND your choice of sparkling maple water SEPARATELY.

IMPORTANT: Maple 3 sparkling maple water should not be consumed during sport. Drink it instead during a social activity, to accompany a meal or as a cocktail.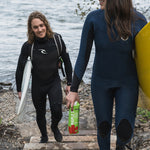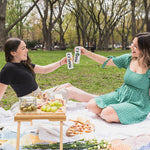 Caption example
No matter what the activity, I always count on @maple3 to stay hydrated!
Their pure maple water is my go-to during every workout because it's packed with electrolytes and minerals.
When it comes time to relax, their sparkling lime maple water is my favorite, especially in a cocktail!
What about you? What is your favorite flavour?
#maple3 #soifdenature #tapintonature @erableduquebec
Important details to take into consideration when publishing your content
Details for your FEED publication
Your caption MUST contain the mention @ maple3 in the first sentence. You must also mention their partner @erableduquebec in your caption.
Tag @ maple3 and @erableduquebec on the products in your image.
Use the hashtags # maple3, #soifdenature and #tapintonature.
--------
Details for your STORY publication
Tag @ maple3 and @erableduquebec in each published story.
Content approbation
Photos posted in your FEED + caption & STORIES must be approved before posting!
Tag "branded content"
Your FEED and STORIES posts should use the "Sponsored Content" toolkit provided by Instagram when posting your content. This is MANDATORY.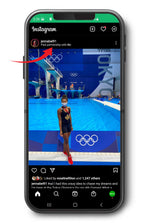 The package Maple 3 will send to you include:
- 2 cans of sparkling maple water Original
- 2 cans of sparkling maple water Lime
- 2 cans of sparkling maple water Peach/Mango
- 2 tetra pack of pure maple water (1L)
Schedule
21 juillet - Content creators are chosen
The 30 content creators are selected and contacted by email.
July 22 to 26 - Sending and receiving products
You are about to receive your products.
July 26 to August 1 - Period of content creation
It's time to create your content!
August 2nd - Content approval deadline
Your content must be submitted and approved via a form sent to you by email.
August 5 to 11 - Content publication dates
Your content (FEED and STORY) must be published between August 5 and 11 from 10 a.m. to 5 p.m.
20 August - Sends statistics and invoices
This is the deadline for submitting your statistics, as well as sending your invoice via the form we send you.
Monetary compensation
You must use the form on the next page to submit your offer. We are only selecting 30 content creators for this collaboration. Our selection criteria are as follows:

The amount of financial compensation you are requesting;
The size of your audience and your engagement rate;
The actions you will take (number of publications).

If you have any questions, please do not hesitate to contact us: guillaume@maple3.ca